There is something exciting about choosing a new pair of glasses. Not only does doing so give you the chance to switch things up and try something new – or pick a pair of glasses for the very first time if you are a new glasses wearer – but it also allows you to add a new accessory to your daily look.
But choosing the right glasses for your face shape is not always easy. It can be hard to know what looks right on you, what suits your face shape, and what you like. With so many styles and designs to choose from, it's often best to ask for help and a second opinion. This is where your local opticians come in.
Find out more about the eco-friendly brands of frame designs we offer.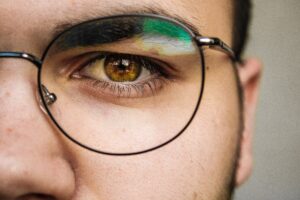 Finding Your Ideal Pair of Glasses
You only need to take a minute to explore the frames available at Reynolds Opticians to see just how many options you have. There are frames for different face shapes and ages, and frames that are best suited to a certain style or look.
Round & Square Face Shapes
If you are struggling to choose the right glasses for your face shape, your local opticians can help. Not only do we know what suits different face shapes, but we know what frames to avoid. For example, thin frames usually suit people with square faces. Conversely, those with a round face shape tend to look best in bold, angular frames.
Triangular Face Shapes
If you have a more triangular face, you should consider glasses with detailing in the upper portion. Cat eye frames are also popular among people with triangular faces. If you have an oval face, take a look at oversized glasses and those that are textured, coloured or patterned.
Of course, there are no right and wrong frames. It's all about finding glasses that you feel confident in, and then asking for a second opinion.
If you like the way you look in a specific pair of glasses, that's the most important thing! As long as you are comfortable and confident in your glasses, they are the ones worth considering.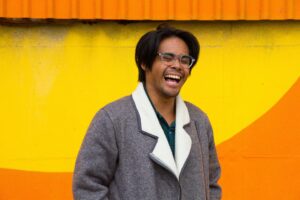 Book Your Appointment
As local opticians, Reynolds Opticians is always on hand to help you find the right glasses for your face shape. Before you know it, you will be showing off a fantastic pair of glasses that ticks every box in terms of style and design.
Get in touch to find out more about our range of frames available, and come and visit us in-person to try them for yourself.