Why Sunglasses Will Help Keep Eyes Healthy Over Winter
Everybody wears sunglasses to protect their eyes from sun rays in the summer, but did you know that sunglasses aren't just for hot weather? It is important to protect your eyes all year round from harmful UV rays, particularly when snow amplifies them. UV rays are also more prominent in winter because the sun is positioned lower in the sky.
So what are the risks to your eye health during the winter months?
Discover our Sunglasses Range Today.
Dry Eyes
During the winter, the air is dryer than during the warmer months. This will dry your eyes out more and can lead to pain and irritation.
You can reduce the effects of the sun, wind, and dust on dry eyes by wearing sunglasses to protect your eyes. This helps to reduce the impact of UV damage and helps prevent causing further irritation from the elements.
If you are still suffering from dry eyes while indoors, it could be a sign of a seasonal allergy.
Read our PDF on dry eyes for more information.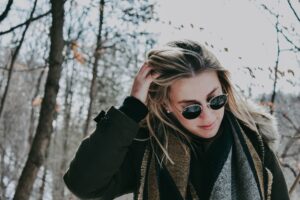 Watery Eyes
Winter can also have the opposite effect on your eyes, causing them to tear up. This is your eyes trying to compensate for how dry the air is. While this is normal, it can cause discomfort when trying to see while outside.
By wearing sunglasses, it can help reduce the glare of bright light and protect your eyes from exposure.
Sensitivity to Light
As mentioned previously, during Winter light is reflected a lot more than you would expect. This is a particularly bright light when reflected on ice and snow. This brightness leads to sensitivity in many people, resulting in discomfort.
Taking care of your eyes by wearing sunglasses will reduce the amount of glare your eyes experience, and help to protect them from UV damage and any further discomfort.
Sunburn
Did you know your eyes can get sunburnt when exposed to harmful UV rays? Because these rays are amplified during the winter through snow, ice, and the position of the sun, it can increase the chance of your eyes burning.
Symptoms of eye sunburn include:
A dry and gritty feeling

Eye pain

Twitching eyelids

Swelling

Redness

Blurry vision

Sensitivity to bright light

Smaller pupils
If you are experiencing any of these symptoms, please contact your eye care professional.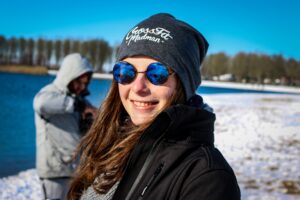 Browse Our Range of Sunglasses Today
Protect your eyes this Winter with our range of Sunglasses. If you are experiencing any of the symptoms above or require a check-up, contact our friendly team today.