Now that October has arrived, it is officially time to shop for your Halloween Costume! While some spooky contact lenses sound like the perfect addition to your outfit, it is very important to remember the risks to wearing decorative contact lenses.
What Are the Risks of Halloween Contacts?
Your eyes are extremely delicate and need the correct care. The dangers of wearing Halloween types of contact lenses include:
Scratching the Cornea
If contact lenses are not properly fitted to your eye by a professional, they can scratch the clear window at the front of your eye – this is called a corneal abrasion. Often scratches on the cornea will need to be treated through patching and medication. While this will cause pain, it can also unfortunately cause irreversible damage in some cases. This includes reduced vision, and even blindness.
Eye Infections
Wearing unfitted Halloween contact lenses can make you more susceptible to eye infections such as Conjunctivitis or Corneal Infections. These infections are often caused by bacteria, fungi, or parasites entering your eye. An infection from one of these can also cause reduced vision or blindness in extreme cases.
Get your Contact Lenses Fitted by a Professional
So what is your best option for adding that extra touch to your costume this year? We recommend getting your contact lenses fitted by a professional.
We are specialists in fitting bespoke contact lenses including Keratoconus, Othrokeratology, Scleral Lenses, Prosthetic lenses, Cosmetic lenses, Complex Prescriptions, Multifocal lenses, Bifocal lenses.
Experiment with Cosmetic Contact Lenses safely and get a fitting with us. Book your appointment today.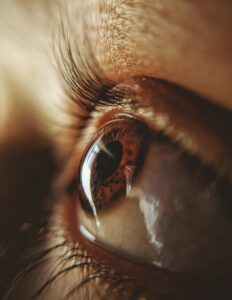 Tips For Wearing Halloween Contacts Safely
We strongly don't recommend wearing unfitted contact lenses you have bought at a retailer, but if you are going to wear some we suggest the following to keep your eyes as healthy as possible.
Do
Take out your contact lenses immediately at any feelings of discomfort

Clean the contact lenses appropriately

Check the packaging for any 'CE' mark. This suggests that the product conforms to health, safety and environmental protection standards.

Visit Reynolds & Slater if you are concerned at any time
Do Not
Wear your contact lenses for an extended period of time

Wear your contact lenses in the shower

Wear your contact lenses while sleeping

Wear your cosmetic lenses over your regular contacts

Share your lenses with other people

Wear broken or torn contact lenses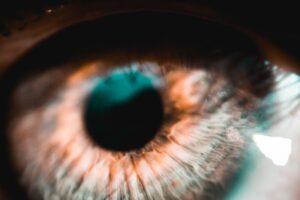 Book Your Appointment With Us
If you are considering cosmetic contact lenses, we can support you in selecting which lenses are right for you and provide you with all the necessary information. For any contact lens related queries, get in touch with us today.