Having itchy eyes is always frustrating, and finding the right solution can be extremely difficult when you aren't sure of what is causing these symptoms.
It is important for you to be able to recognise the difference between a seasonal allergy like hayfever and an eye infection, or any other causes that may need input from an optician or doctor.
Allergic Conjunctivitis
Allergic conjunctivitis is an inflammation that affects the thin layer of tissue that covers part of the front of the eye and the inside of the eyelids (conjunctiva). It happens when a person's eyes come into contact with an allergen, a substance that makes the body's immune system overreact.
Symptoms usually include pink or red itchy eyes. The eyes are normally watery and other allergy symptoms such as sneezing and a runny nose may be present.
Read more about Allergic Conjunctivitis with our PDF guide.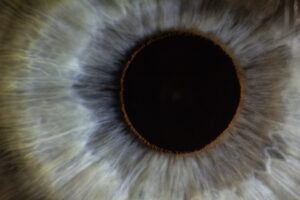 Blepharitis
Blepharitis causes eyelids to become red, swollen and inflamed. It doesn't typically cause serious damage to the eyes, but it can make you very uncomfortable. It is usually a long-term condition, which means you're likely to need ongoing treatment. Severe cases do have a risk of causing long-term damage, but fortunately these are quite rare.
Symptoms include crusting and white scales may stick to your eyelashes. The edges of your eyelids may become red and your eyes will feel gritty, burning, sore
or itchy. If you experience these symptoms, make an appointment with your optometrist.
Read more about Blepharitis with our PDF guide.
Dry Eyes
Dry eyes occur when the eyes do not make enough tears, or the tears evaporate too quickly. This can cause discomfort and cause the eyes to create watery tears. Although this doesn't help long term, leaving the eyes very uncomfortable and feeling gritty.
Symptoms include sore eyes, discomfort and sometimes pain in the eyes, itching or burning, watery eyes, and a gritty feeling in the eyes.
Treatments for dry eyes may make the condition more manageable. These treatments can include lifestyle changes and eye drops. You'll likely need to take these measures on a long term basis to control the symptoms of dry eyes.
Read more about Dry Eyes with our PDF guide.
Meibomian gland dysfunction (MGD)
Your Meibomian glands make an oil called meibum. Meibum, water, and mucus form the three layers of tear film, the fluid that keeps your eyes moist. If you have Meibomian gland dysfunction (MGD), this means that these glands are not working properly to produce oil and allows the watery layer to dry out.
Symptoms include sore and swollen eyes, itchy and red eyes, there may also be pain or a gritty and watery feeling. These symptoms can also cause vision to become blurry.
Read more about Meibomian gland dysfunction (MGD) with our PDF guide.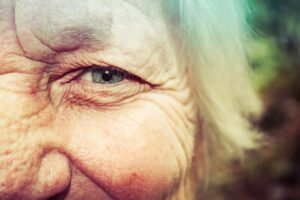 Contact Reynolds & Slater Opticians
Read our full list of Eye Conditions to learn more information about causes of itchy eyes.
If you are concerned about any of the symptoms you are experiencing, or require a check up, contact our friendly team today.